Did you go to LISA this year? I used to go back in the 1998-2003 timeframe (anyone remember playing the original Guitar Hero in that huge arcade in Seattle?) and I hope to make it back again someday soon. A lot of time has passed since those days, but the conference continues to offer attendees a wide range of useful and educational talks to choose from. In particular, the content on operating at scale has evolved upward much like the definition of "Large" since the conference's inception :)
A couple of Honeycombers presented at LISA this year–here's what they talked about:
Eben Freeman (@emfree): Queueing Theory in Practice: Performance Modeling for the Working Engineer
Although (like you, we assume) Eben doesn't enjoy standing in lines, he does enjoy optimizing his way around them and then sharing what he's learned. In this talk, he explains how to use the Universal Scalability Law to model system performance and make better capacity planning decisions. This can be complicated stuff, but don't worry: he's helpfully annotated his graphs for those of us who need that extra bit of guidance:
(Note: Although the video is about 45 minutes long, the talk is just 25 minutes of that–no need to budget quite so much time :))
Click through below to see the talk: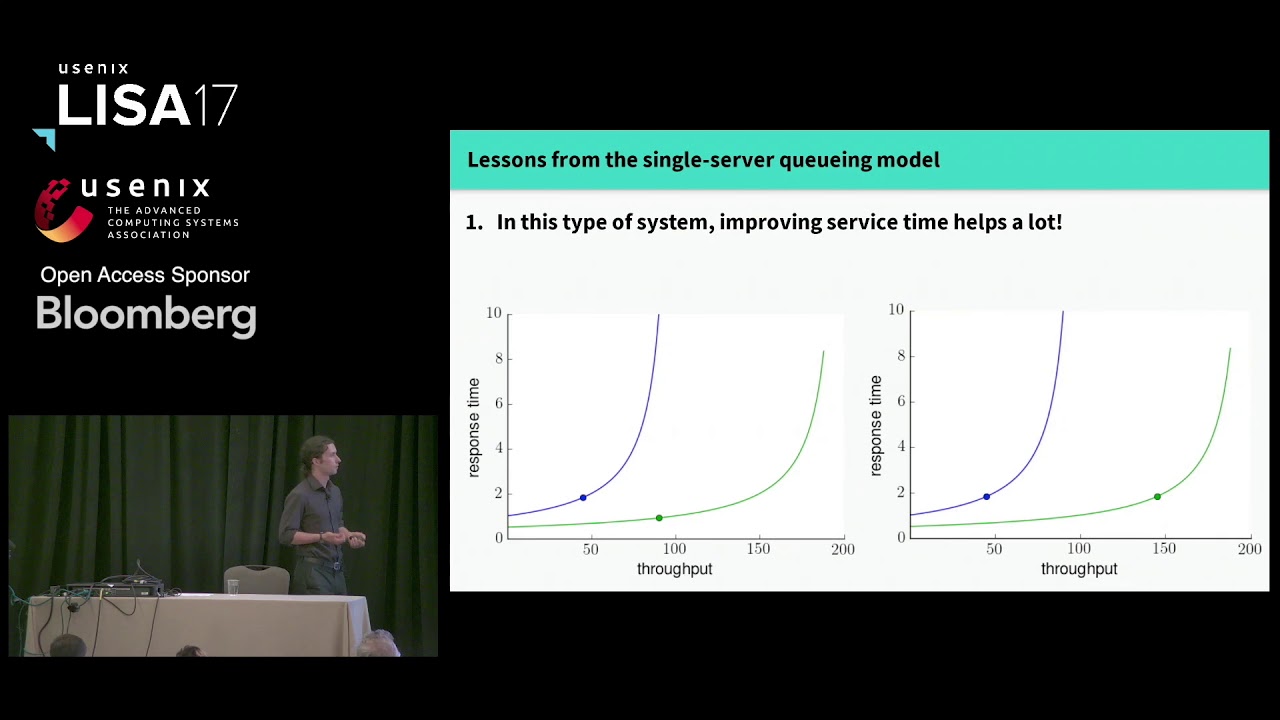 Ben Hartshorne (@maplebed): Sample Your Traffic but Keep the Good Stuff!
Ben did us all proud back here at the hive by wearing his bee feelers/antennae for his talk. As is the tradition of our people, I have created a high-quality gif to celebrate this occasion:
If you're trying to keep the volume of your instrumentation data at a reasonable level but want to maintain a high level of actual observability, Ben's got you covered with this talk. Don't aggregate your data–bee smart and sample it!
Click through below to see the talk:
Have questions? Let us know at support@honeycomb.io